The cost of travel adds up.
Why not donate your commuter cash to a worthy local cause?
The money you'd usually spend on your morning caffeine boost, petrol money and after-work snacks can really add up.
Why not donate your commuter cash to a worthy local cause?
Simply click the charity you would like to support and follow the instructions displayed.
Demelza Hospice Care for Children
Demelza provides specialist care and emotional support for children with terminal conditions and their loved ones, so they can enjoy their time together as a family, for as long as they have. As a charity, Demelza is almost entirely dependent on people like you to provide the funds that keep our services going.
Please ensure every child and family can depend on us when they need us most.
East Sussex Association of Blind and Partially Sighted People
East Sussex Association of Blind and Partially Sighted People (ESAB) are dedicated to providing vital services to blind and partially sighted people who live within East Sussex. Our Patron is the Lord Lieutenant of East Sussex, who is himself severely sight impaired. ESAB currently supports over 1,700 people who are blind or partially sighted.
Whilst aiming to increase the independence, confidence and wellbeing of blind and partially sighted people, we also work to promote the understanding of sight loss in local communities.
Computers for Charities
Computers for Charities is a registered charity No: 1107802. Supporting Charities, Voluntary Organisations & Faith groups Locally, Nationally & Worldwide. Primarily through I.T & computer support. Operating since 1994, the charity operates totally through the support of Volunteers and the generous support of companies and individuals, with donations of working computer equipment. CfC provides support to Vulnerable people within it's work experience opportunities, undertakes an annual Christmas Shoebox Appeal to aid disadvantaged Children & Elderly and Lots more. CfC is not funded in it's operations, despite manages to assist and support a wide range of need.
Need IT advice or want to donate / Volunteer.. please get in touch
Hailsham Food Bank
We are part of the nationwide network of Trussell Trust foodbanks who provide emergency food and support to people locked in poverty, and campaign for change to end the need for food banks in the UK.  We provide 3 day emergency food parcels to people referred to us in Hailsham and the surrounding villages (between Pevensey and Heathfield).  We have collections points in various locations in Hailsham and Heathfield if you would like to donate food to us or see our website for how to give a regular or one-off financial donation to help our work locally.
Children With Cancer Fund (CWCF)
CWCF is a small charity supporting families who have a child with cancer, across East Sussex/Brighton & Hove
St Wilfrid's Hospice
St WIlfrid's Hospice provides compassionate end of life care to any adult with a terminal illness in our catchment area which includes Uckfield, Heathfield, Hailsham, Pevensey, Eastbourne and the small villages in between. We provide care in our hospice in Eastbourne but also across the community through our community nursing and wellbeing teams. We have also opened up our bereavement services to all across our catchment area in light of the Covid-19 pandemic. Those who have recently been bereaved (even if they do not have a connection with the hospice) can now access free bereavement support via phone and video calls. We have community charity shops in Uckfield, Heathfield, Hailsham and Eastbourne where you can buy high quality goods which contributes to our vital work. We also have a number of fundraising events which anyone from our local community can get involved in, For more information about our work, how to access our services and to make a donation towards our work please visit our website.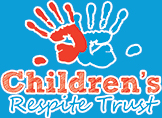 Children's Respite Trust
The Children's Respite Trust truly believes that no family should be left to care for a disabled child alone. To this end, we provide respite for disabled children and support for their families through community outreach care across Sussex and Kent and fun sessions at our day-care Centre at the heart of this catchment area in Uckfield.
To find out how you can get involved visit our website
Chestnut Tree House - children's hospice
Chestnut Tree House cares for around 300 children and young people with life-shortening conditions across Sussex and South East Hampshire, all of whom are unlikely to reach adulthood. 
On a visit to the House, kids can be astronauts for the day in the multi-sensory room, discover creepy crawlies on a woodland walk, or form their very own pop group in the music room. It is a place where parents can just be parents, and not carers, and where siblings have people to talk to who understand.
As well as care provided at the House, there is a Community Nursing Team who visit families at home, taking children out to explore their local community or simply giving tired families and carers the chance to take a well-earned break.
Then, when the time comes, Chestnut Tree House help families say goodbye, in whatever way feels right for them, either at home or in the hospice itself. They offer ongoing bereavement support for the whole family.
All care is offered to families free of charge, so Chestnut Tree House relies heavily on the generosity of the local community. For today. For tomorrow. For the Now.
There's lots of ways to support our local businesses right now.
Stay up to date on Support Wealden.
We stand together, separately. If you'd like to receive our weekly email, simply sign up here.